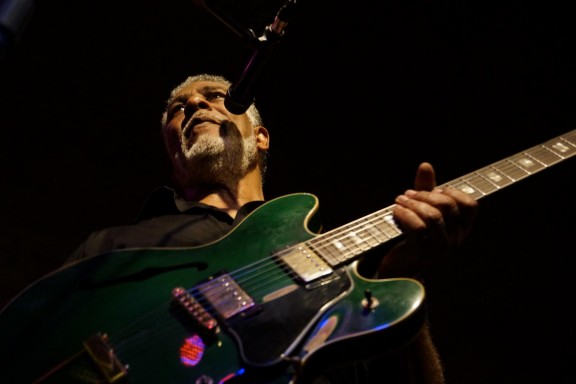 LEROY EMMANUEL (US)
Leroy Emmanuel, dessen "Daumenstil" á la Wes Montgomery – ohne Plektrum – auf vielen Motown Aufnahmen zu hören ist, spielt sich bis heute souverän durch die Geschichte von Soul, Funk, R&B und Jazz.
Leroy Emmanuel besticht nicht nur als Gitarrist und Sänger. Der 68-jährige Entertainer alter Schule strahlt ausserdem eine berührend natürliche Authentizität aus und schafft es mühelos das Publikum in seinen Bann zu ziehen. Neben Emmanuels Eigenkompositionen wie etwa The CNN Blues oder Your body is hot, bringt er jedes Publikum mit Hits wie My Girl, Brick House oder On the Broadway zum Shaken. Als einer der letzten Zeitzeugen der Motown-Ära unterhält er das Publikum mit Stories über Freunde und Musikerkollegen wie Marvin Gaye oder George Benson, auch die "Funky Spoons" des professionellen Löffelspielers gehören zum Programm.

Eine gr0ße Besonderheit und gewiss nicht jeden Tag zu hören ist eine original Hammond B3, zum Röhren gebracht von   King Christian (A) . Er verleiht dem Trio seinen unverwechselbaren Sound
Komplettiert wird das Trio durch den ungarischstämmigen Drummer   Prince Csaba(HU)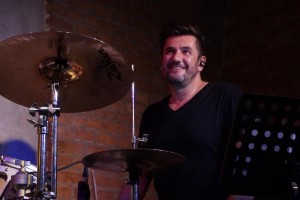 LEROY EMMANUEL (US)
Leroy Emmanuel's "thumb style" of playing á la Wes Montgomery –without a pick— can be heard on many Soul recordings. He has continued to play this style throughout the history of Soul, Funk, R&B and Jazz.
Leroy Emmanuel offers much more than being a guitarrist and a singer. The 68-year-old old-school entertainer radiates a natural authenticity and effortlessly pulls his audience along. As well as his compositions "The CNN Blues" or "Your Body is Hot," he rocks his audiences with standards . As one of the last witnesses of the Motown era, he entertains with stories of friends and musician colleagues such as Marvin Gaye and George Benson, as well "Funky Spoons," the professional spoon player.

A really rare thingis the original Hammond B3 on stage, played by King Christian (A). It´s the heart of the band and responisble for it´s unique Sound
And finally on drums  Budapest born drummer   Prince Csaba(HU)